Small business owners must look at every penny when the economy is slowing. Today, I will share how to reduce business expenses this year. Follow along and see what areas you can cut without lowering quality.
The most significant business expenses in a small business are payroll, technology, and marketing, but others are unforeseen expenses, like time wasted doing things and not reviewing recurring charges. These business costs listed below should be reviewed and determined if they are optimal and will increase your profit margins. We will break down each and share the additional information that may help you reduce your business expenses this year. Let's begin!
Go Paperless
The first tip to reduce business expenses is to go paperless. You may have done this a while ago when it was all the rage to do it to reduce cost. But, if your business is new and growing, you could be doing things that use more paper than you need. You may find that you no longer need to mail the invoice. Instead, you could email them. Feel free to check out our post that talks about tips on how to go paperless.
Create a budget and determine your monthly expenses.
If you haven't laid out a budget for your business, it is a good time to do it. Collect all your expenses into one spreadsheet. With your P&L yearly report, divide the total of each category by 12 to decide what each category's budget should be each month. Tracking this amount in your business app will show you how you are doing, what expenses are getting out of hand, and where you can save money. Below are instructions on how to set up a budget for different business apps.
QuickBooks Online – How to set up a budget

Quicken – How to set up a budget
Visit our How to Make a Well-Organized Business Digital Receipt Organizer for a free filing reciepts structure!
Buy used equipment
If you need to buy equipment for your business, it may be an option to see if you can buy used equipment to save money on the big purchase. Check out places like Craigs List, eBay, Equipment Trader, and Groff Tractor that may be able to help you find used things.
Outsource tasks to free up your time.
Your time is valuable, so delegating services to independent contractors whose hourly rate is half yours will save you money. You can also visit our other posts about the benefits of outsourcing tasks.
5 Ways to Outsource Work to Save You Time and Money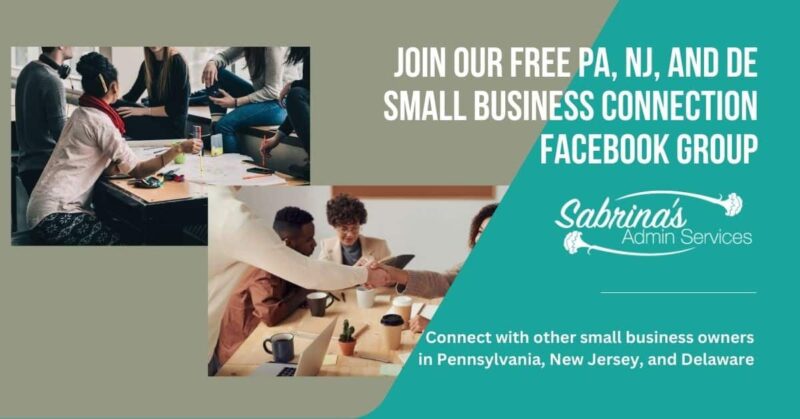 How to outsource work at your marketing agency
Visit our services for help with your business.
Process Improvement
Time-consuming tasks could be costing you more money than you think. Reevaluating your steps and processes will allow you to do this easily and see where the money-intensive areas are in your business. Feel free to check out our service to help 1-5 full-time employees business streamline processes.
Reduce Travel Expenses
If you travel for work, is there a way for you or your staff to do things remotely? Instead of meeting with clients in person every week, how about shifting it to twice a month, and the other week you do virtual meetings on Zoom call instead?
Maybe instead of having an office space, you consider minimizing how often you need to go to the office or have staff do remote work. Remember that this will only work if your staff is driven and focused.
Find new suppliers.
You may have suppliers you never worked with before and maybe want to try them out to see how it goes. Sometimes suppliers will give you lower prices to start with to see if they can provide the same or better level of service as the ones you used. Asking new suppliers about their deals could result in a brand-new relationship with reduced costs.
Save on the internet.
Revisiting your internet is a way to save if you can access a few different services in your area. You may want to try AT&T or T-Mobile versus Verizon or Xfinity to see if they can give you a better deal. Asking many questions to understand the competitor's service offers is vital to the transition working well. Here's a Forbes article that gives tips on how to find a provider.
Reduce your utility bills.
Reducing energy costs can be tricky because you can review several types of utilities. Electricity can be a big ticket item in your office. You can get a free audit from your local electric utility company, not the energy supplier.
You can also make sure that your thermostats are programmed. Reducing the thermostat by 5 degrees can save you money each month. If your business works from 9-5, lower the thermostat when no one is in the office.
Not all areas need to be lit in an office. Keeping the lights off when the areas are not in use is essential. You can even swap out for energy-efficient light bulbs like LEDs.
Ensure that your appliances are ENERGY STAR rated to help keep the cost of running these items low.
Save money on insurance policies.
Contacting your insurance agent to renegotiate your policies is always a good idea to do every few years. You can reassess various policies, like professional liability insurance, auto insurance, and renter insurance. Increasing deductible and bundling policies could be options to save you money.
Reduce overhead production costs.
Not everyone has production costs. But, if you do, reassessing yours could increase savings. Visit this post to REDUCE THE COST OF PRODUCTION.
Reevaluate your automatic charges.
Sometimes we forget the automatic charges we have on our business credit cards. Visiting our credit cards each month is a good idea to see if any charges are made that we no longer use.
Reevaluate your staff's responsibilities.
When we can't hire new staff, it's important to reevaluate what our staff is working on. To save them time and frustration, ask them what preoccupies their time the most during the day. And, really listen to their answer. They will likely be able to streamline their process with a few modifications. Resulting in less work for them and more money in your pocket.
Automate using technology.
Automation is the name of the game these days. Everyone wants to automate everything. But how much can be automated before the business because impersonal to the customers? Finding out what your customers want from your company and staff will give you an idea of what other things you can automate instead of your staff's jobs.
Review your office supplies expenses.
Creating an office supplies (inventory) list of products you use and hanging them in the office will help you reduce overspending and increase cash flow. Keep a list of the product names, how many must be in stock, and where you buy the items. Then, hang it in the office supply area for easy access. Read our post about Office Supplies Organizing.
Hire an expert to help streamline your business.
You can hire a specialist if you find areas you may need help with. For example, you can hire an accountant or bookkeeper if you are concerned about your business books. You can hire a marketer or copywriter if you need help with some ad copywriting. Step back and analyze your business as a CEO to determine what areas lack good systems.
Dabble in social media marketing instead of PPC advertising.
A social media marketing strategy and steps to help share your products, services, and knowledge will reduce your need for PPC advertising on Google, Twitter, LinkedIn, or Meta. Having a social media scheduler or using Meta Business Suite will allow you to schedule posts for the future.
Cloud Services Review
If you use cloud services like Dropbox, Google Drive, etc…, you may want to reassess them to see if they are still crucial for your business. Dropping down or turning them off to a smaller storage size may save you some money.
Gas and Auto repairs review
If you have a fleet of cars, gas, and auto repairs could be a significant expense. If so, you may want to pull your automotive expenses and review them to see which vehicle costs the most and decide if there is something you can do to reduce the cost of that vehicle.
When pulling the P&L report for the prior year or two, visit the automotive section to see how much each car costs to maintain. Creating a subcategory for each vehicle under the main automobile category is essential to see this data clearly.
Reassess the membership dues.
Are you a member of several associations? Spending time to see what is needed and what is not may save you hundreds of dollars each year.
Review the Website plugin services.
The next section to reduce business expenses is any website plugin services you purchased. Some services are valuable, and others are not. If you have a blog and use WordPress, you may have some expenses that are no longer needed. Not renewing them will save you money in the short term. Ensure you are fully aware of what the service provides before turning it off and saying bye-bye.
Review your estimated taxes.
The next section where you can save money is your estimated taxes. Try to be as accurate as possible with estimated taxes for your business. Ask your accountant to help you figure out the most accurate amount of estimated taxes you should be paying each quarter.
Analyze your office services.
If you have a cleaning service, window cleaning service, or other services, you may want to reassess how important these are or cut back on how often you have these services done during the month.
Revisit your rentals.
And the last way to reduce business expenses is to revisit your rentals. Are there things that you can buy outright to remove the recurring rental cost?
Please note that cutting staff is not the best measure to reduce costs. It will destroy staff morale which may add unforeseen expenses. Read more about why in this Forbes article.
I hope some of these areas will reduce business expenses in your company and increase your bottom line. Please comment with other tips to help other visitors. I would love to hear from you!
(Visited 19 times, 1 visits today)