***Full Disclosure: Visit our "Disclosure Policy and Cookies" for details. Affiliate links appear on this page from Google Adsense, Amazon, Impact affiliate members, and Shareasale affiliate members.****
What do you use to manage your posts, ideas, projects, client files (Affiliate Link), business research, etc….? Do you want to go paperless? Do you want to be able to search your records and ideas easily? Here is one application that works whether you use a PC or Mac or if you use mobile devices, like Android, Android tablets, iPhone, or iPad. It's called "Microsoft OneNote Digital Notebook" Below we are going to share with you OneNote digital notebook tips to help your small business.
My definition of Microsoft OneNote Digital Notebook.
Microsoft OneNote Digital Notebook is an app that you can use on a phone, computer, and tablet. It's a digital notebook where you can create notebooks, tabs, and pages for information gathering and collaborate with other users. If you have the Microsoft Office package on your computer, you most likely already have OneNote.
Note: If you have a Windows PC you probably already have the app on it. It is probably under Microsoft Office apps.
***Ad***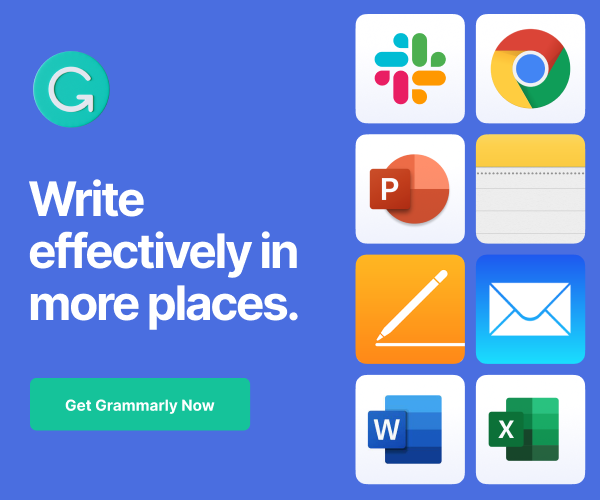 ***Ad***
Three Tiers in Microsoft OneNote to Use for Your Small Business
As small business owners, we have to keep track of several tasks and various information. OneNote is a great app for this purpose. Here are the three tiers in OneNote I enjoy using in my small business.
***Ad***
You need to create a digital notebook title that is broad enough to include whatever you want to put in it.
When you create a notebook and label it, you can then share the notebook with your clients (Affiliate Link) or co-workers so you can see, share, and modify the notebook content. An example of a notebook title could be, "Client-Joe," "Recipes," or "business documents."
Here is a video directly from Microsoft on how to create a notebook in OneNote.
Then, you need to label the tabs as you would in a physical notebook.
Use tabs to divide the broad topic into smaller more subjects or activities like, "Social Media Posts To Share," "Frequently Used Posts," "Meeting Notes," "Tips," "Charitable Locations," "What to Sell," "Household Tasks," "Misc. Info.", "Christmas Tasks", "Blogging Ideas", "Quotes-feelings", etc… Making this title be more specific than the notebook title helps keep you organized and focused on the pages you create next.
Lastly, add pages for even more specific topics.
Here are some examples of pages you can create, "Website Notes," "1/2021 meeting notes", "2021 recipes to share", "Happiness quotes," "Ebook," "Blog Posts Topics," etc… The pages can also be to-do lists using the Tag "To Do" on the app. Using the date or year on the page title helps you remember when you created the content. It does give you this information in small type at the top of the page when you open the page, however, if it is in the page title, you will see it in the page title list on the left-hand side making it easier to find the page you are looking for.
These are the main three areas of a OneNote. It is pretty easy, right? Below are some specific tips that you can use to enhance the usability of the application.
What Features are on the Pages in OneNote Digital Notebook Tips
On pages, you can tag your work.
Tags can help you make your pages more useful by enhancing the content on each page. Tags include things like To-Do boxes, the priority order of tasks, Call, Remember, Question, Website to visit, etc… You can also create your own customizable tags, like have a tag for Blog Topic and add an Icon to go with the tasks. You can use an envelope as a tag to remind yourself to mail or email something to someone. I find it useful for creating task lists and delegation lists for projects. It looks like this below. There is a drop-down list of various tags and icons you can use. So the tag list is limitless.
On pages, there are preset-style fonts for headings.
Using these items will allow you to better organize your content and distinguish between titles and content. You can also use bullets and numbers to create fact lists. You can create a variety of headers, page titles, quote phrases, and add citations. This is great if you like to do a mind dump on the page and then sort it later for presentation or meeting purposes. Read more about this feature here.
On the pages, you can remember and organize your information from any Web Page.
***Ad***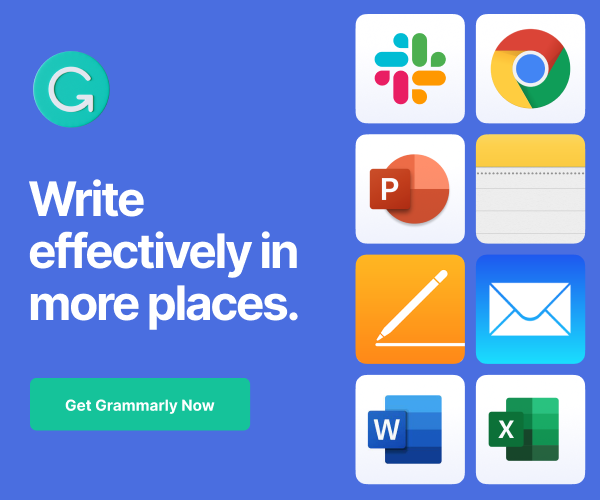 Printing to OneNote.
If you like to keep PDFs of content, you can keep them on a OneNote page as well. When you want to print a page, instead of selecting the printer, you can choose "Print to OneNote." It will automatically ask you what notebook and page you want to print it to.
Draw or Write on the page.
You can even draw/write on a page. It also offers shapes and arrows to help create maps. This feature works really well on mobile devices.
Edit your pages.
It also includes spelling, researches, translation, and language features. Some of these features may have additional costs.
The searchability is convenient.
At the top right, you can type in the term you are looking for, and it will review all your notebooks for those terms. This works great when you have lots of notebooks as I do.
***Ad***
Insert objects on the page.
On your pages, you can do a variety of things you can insert on a page, like add pictures, make tables, links, files, scanner (Affiliate Link) printout, Online Video, Meeting Details, Equations, Math, Stickers, and symbols. There is even a Researcher section that helps you find sources I've used almost all these features, and they work great.
That's it for now. There are many other features in OneNote. So feel free to use it and explore. I hope this gives you some ideas on how you can use Microsoft OneNote Digital Notebook for your small business.
Do you use OneNote? Do you have anything to add? Please leave a comment below. I would love to hear from you.
Looking for more digital organization tips and tricks, check out these posts below.
The Right Type of Technology to Use for Your Small Business
7 Steps to Clear Your Digital Clutter
How to Create Your Business Hashtags List to Stand Out
Get a copy of our FREE e-book! The Best Practices for Digital and Physical Filing Systems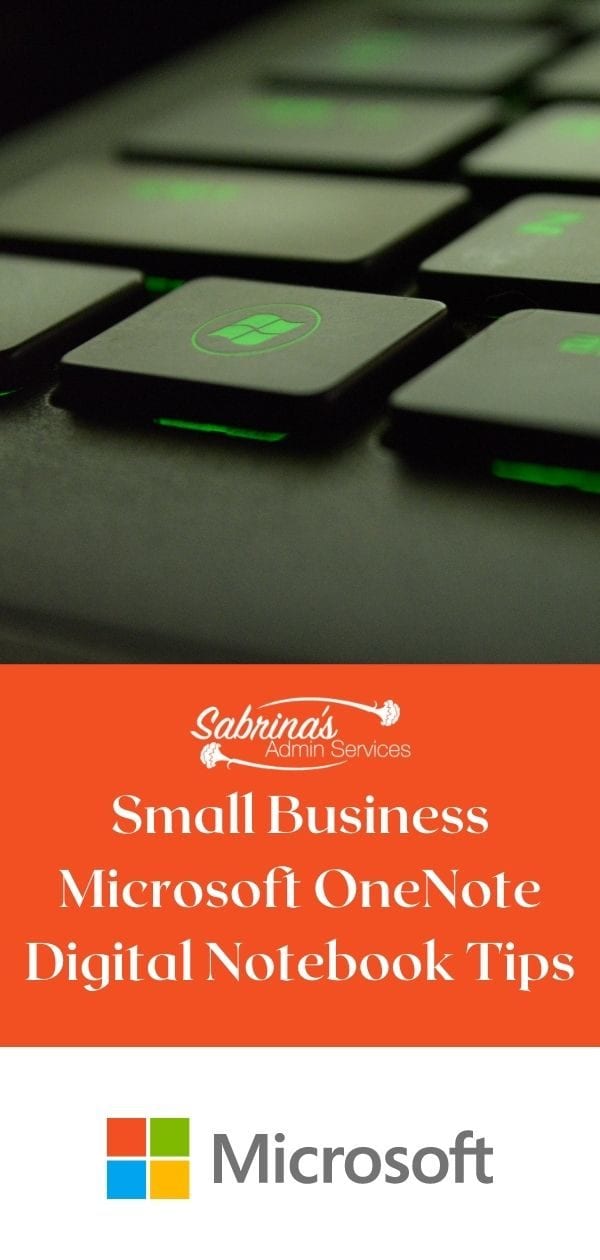 (Visited 15,211 times, 2 visits today)