If you run a business that services humans and their pets, you will love today's post! This industry can range from pet sitting to dog walking to pet boarding and grooming. We are talking about ways to share on pet services industry social media post ideas to get more clients and engage with followers. But, first, let's determine how often you should post on social media in this industry. Read below to figure out how often you should post on social media.
How many times should I share my pet services industry social media posts?
Well, it depends on several factors. Answering these questions will help you determine the frequency of posting.
How much time do you have to create content?
Keep in mind that time creating content needs to be factored into your day if you want to do it yourself.
Some platforms, like Canva (free version), offer templates to create images easily. And, how about PicCollage, where you can use a collage layout of pet photos and overlay text on it to share on social media.
What are your goals on social media?
Are your goals to get new clients? Or is it to be a go-to social media platform or blog? These are just two goals you may have for your business.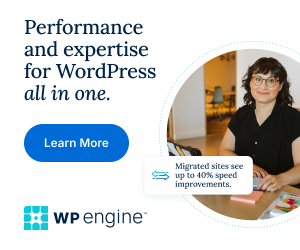 And, which social media platform works best for your business?
You do not have to use all the social media platforms, you can pick a few or just one. Review your insight data and see which one is most active and start with that one. Reassess the platforms over time to see if others become more engaging.
How do I plan on scheduling these posts, or will they go live when I share them?
You can use platforms, like Hootsuite and Buffer to help you schedule your posts so you do not need to be on social media often.
If you want to share them on Pinterest or Instagram, you can purchase a subscription with Tailwind (affiliate).
Now that you have determined how often you plan on sharing and what your goals are let's check out these pet services industry posts to give you some ideas.
30 Pet Services Industry Social Media Post Ideas to Engage Your Followers
Dog client photo with a sweet note – If your clients have shared with you notes, why not add it to a digital image using an image modification app like Canva, and share the client's pet in a post. Get their permission first.
Behind the scenes – Share how you make the gift bags for the pets for holidays.
Share staff spotlights – Got a new team member? Do an interview and share some hobbies and favorite things about the staff member.
Cat client photo-with a funny note – share a humorous note with a cat client photo. Know any cat jokes that are fun to share? Ask clients for their permission first.
Video of a dog walk – Have one of your dog walking crew walking and taking a video of them and the dog.
Talk about your business story – Where did your business come from? How did you get the idea for it? Share that as your business story.
Share your pet pictures – every pet sitter business owner probably has pets too, so share your furry family members.
Tip: Share tips to help keep their clients' pets safe!
Tell helpful tips for pets – Around the holidays, share what the dogs/cats can and can not eat. People can always use a reminder.
Company awards – Did your company get any recognitions in your area? Share them and link back to the award association.
Share company milestone – Did you reach 50 or 100 clients? Have you increased the number of staff you have? Share that milestone with your followers.
Products you love – Are there products you swear by in your pet services industry? Share them on social media.
Talk about pet services you love – What is your favorite pet service that you provide? Share it with others. Are there other pet services businesses that you want to support? Share them as well.
What do you recommend – Are there particular things you recommend to your clients like food, snacks, leashes, flea collars? Share them on social media with a link to the manufacturer.
Share your business tasks. – Are there processes that you do when visiting a new pet owner client? Share those things so people know what to expect.
Take a poll – People love to give their opinion on things. Get a vote to help you learn about your audience.
Share an infographic – Do you know some facts you can put together? Add the information to an infographic on social media. You can use Canva to create a longer image for an infographic.
Talk about local events – Are there activities happening in your area? Talk about the date, time, and if you will be there to engage others to come out and enjoy the fun.
Share someone else's content – Do you follow other pet services industry companies outside of your area? Tell their amazing content and tag back to them.
Tip: Share a sleepy puppy photo!
Pet sitting action photo – If you do pet sitting, take pictures of the puppies sleeping. Everyone loves an awesome sleepy puppy photo.
Inspirational image with a quote – If a commercial-free stock image with a pet in it, then add one of your favorite quotes to spread the inspiration.
Share discounts on services – Do you have specials or referral discounts to clients? Offer Discounts on social media platforms.
Give a quiz or do a survey – Ask people to take a quiz or survey to help get more information about the audience you have on social media.
Share a list – Lists are great ways to share lots of information in a small amount of space. You can share things like 5 things you shouldn't give to your dog. Or, Eight Tasks your dog will love.
What to share on social media? "Share a list with your followers, like "Eight Tasks Your Dog will Love!" ~ Sabrina
Click To Tweet
Share happy news – Is there something that happened that made you smile? Talk about happy news today!
Share a funny pet video – you can find plenty of mimes that will help you get noticed. If you don't want to make them, you can always reshare them. Tagging is sharing. Be sure to share by tagging if you know where you found the quote from.
Share your business news – is there something going on in your industry? Talk about the news with your followers.
But, wait there are more pet services industry social media post ideas!
Share a funny pet image – You don't need to stick with cats and dogs, you can also share funny pictures of fish, birds, and lots more.
Share pet cartoon – can you draw well? Show your favorite pet drawing. If you find images online, be sure to indicate the source URL in your post.
Share a pet food recipe – Do you make your own snacks for your pet? Take photos and share those recipes on social media.
Recommend a book to help people with their pets – Do you like to read? Share a book you read about dog training. Maybe a book about different breeds.
Well, there you have it! I hope this helps you and your business engage more effectively with potential clients! If you are in this industry, what are your go-to social media post ideas? Please comment below. We would love to hear from you.
NEED HELP WITH YOUR SOCIAL MEDIA MANAGEMENT? Contact Us!
If you do not want to spend time on social media, feel free to check out our services. We can help you set up images, schedule and manage your social media accounts,
especially on Facebook, Instagram, Twitter, and LinkedIn.
Feel free to visit our other engagement tips for social media posts.
6 Social Media Post Ideas for Small Business by Industry
8 Ways to Engage Followers on Social Media Pages
(Visited 190 times, 16 visits today)