I have been doing real estate social media posts for several years now and have learned many tricks on how to get people to engage with your real estate.
Are you in the real estate industry? Do you share on social media? This week, I am sharing social media post ideas for the real estate industry to get more engagements.
Each post idea describes in a little bit more detail what additional information you can add to each post idea.
***Ad***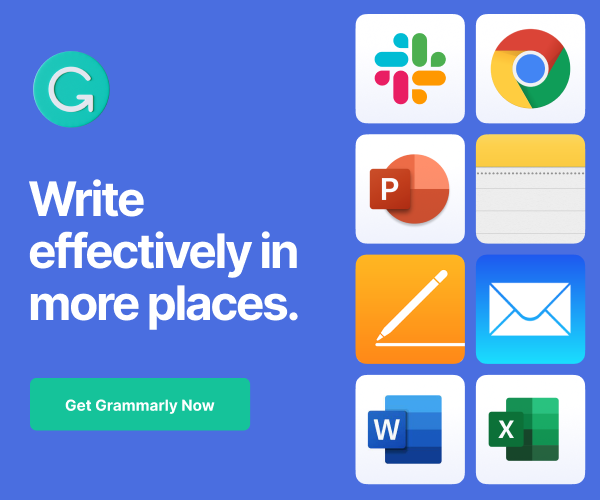 ***Ad***
Below are the 30 social media post ideas for the real estate industry.
***Ad***
Creative Real Estate Industry Social Media Post Ideas
New listings – You may know this one already since a lot of realtors do this right now. But, instead of just listing the post and adding the front of the house. Try adding the additional images and adding "nearby" conveniences, like near schools, shops, etc… Customize it to that area is a great way to entice engagement.
***AD***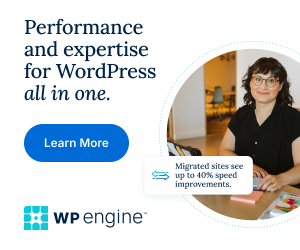 Local Activities – Are there yearly events or gatherings that the public may know about? Share them on social media.
Interiors of homes – Sharing the inside of homes work great! People like to get design inspiration from others. If you have stock images you can use, create a collage of like images and share them in one post.
***Ad***
Benefits of living in an area – If you are located in a micro area and you only service one town or two, you can ask yourself, "why would people live here?" Then determine the benefits of living here.
Progress of new construction – If you are a realtor and sell new construction homes, you can also show the progress of breaking ground, when particular parts are finish and the interior areas.
***Ad***
Holiday greetings – Share things like Happy New Year is very common these days. But, you can also add a spin on it and say Happy New Year, planning to sell your home this year? Start now. Visit our Creative Tips to Make Engaging Holiday Greetings Images for ideas.
What are you up to? – Share different behind the scenes things you are doing to improve your services or to enhance your skills.
Sponsored events – Do you have affiliates that you work with like plumbers, professional organizers, or electricians? Do they give you a referral commission for telling others about them? Share them on a post. Be sure to say in the post that they are (affiliates).
***Ad***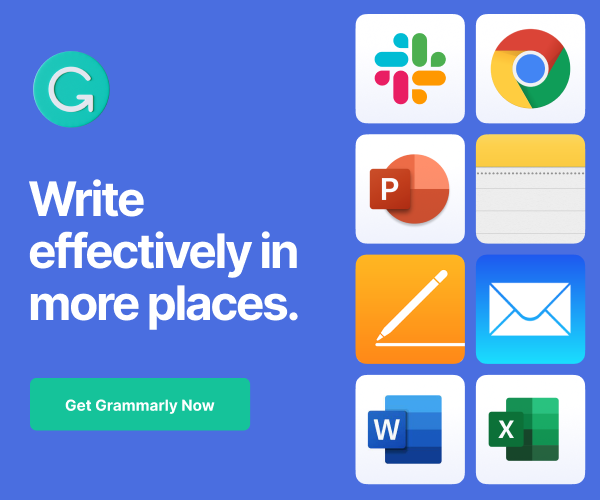 The Scenery outside – Share these images so people can see how beautiful it is where you are selling the home.
Theater activities in the area – Some clientele may love the theater. Share events and performances that are happening right now.
Local events – These local events could be things that are new to your area. You could have a shredder event that is happening for the first time this year or you could share a community recycling event.
Family event activities – Do you sell to families with kids? Share events that are intended for families and young children. People like FREE family events.
***Ad***
Articles about the industry – If you find articles about what the real estate industry is doing differently, you can share that article. You can also share new tips and ideas for selling your home.
Parks in the area – Do you have parks or trails in the area you service? You can share those areas by adding a memorable area image of those parks.
Parades in the area – Do you have a famous Fourth of July Parade or Saint Patrick's Day Parade? Share those parade details.
Buying anniversary – Share a client's buying one year anniversary and tag the person. Be sure to ask their permission first.
Sunsets in preferred cities – Do you take sunrise or sunsets images in your area? Share them to show how beautiful your area is.
Restaurants in the area – What are the most popular restaurants in the area that people who live there would want to know about?
Funny holiday – Do you like the National Hot Dog Day or Mario Day? Find ones that fit in the realtor industry and share them. Visit National Day Calendar for more details.
Ask a poll – You can ask polling questions on Facebook and Instagram. Create a question with several answers and do a multiple-choice poll.
Community Service – Do you and your staff like to do community service? Share those thoughts and pictures in a post.
Giveaway or Contest – Having a contest, like giving away a gift card from a home retailer would be great for your industry.
Client closing – Did a client just sell a home? Share your congratulations online. Ask for their permission first, of course.
Employee spotlight – Do you have employees? Share their background and skills online.
Client testimonial – Ask for referral statements then share them online with the client's first name only.
Happy birthday staff – Is your staff having a birthday? Does your business have a birthday soon? Share the excitement in a post.
Client appreciation event – If you do client appreciation events, share the images and activities on a post.
Helpful tips on selling the house quickly – People always want tips to improve their home to get it ready for selling. Share tips and articles with tips in it. Feel free to visit our other blog, Sabrina's Organizing Blog, for home organizing tips.
New Team Member – Do you have new staff? Share their expertise and what their favorite hobby is for a little extra information.
Open House – And, last but not least, is for you to share Open House events that you have and what to share. Share these on a Wednesday through Friday for a Sunday showing. The rest of the week will be a waste because people are not looking for Open Houses yet.
Below is an image you can share with fellow real estate individuals.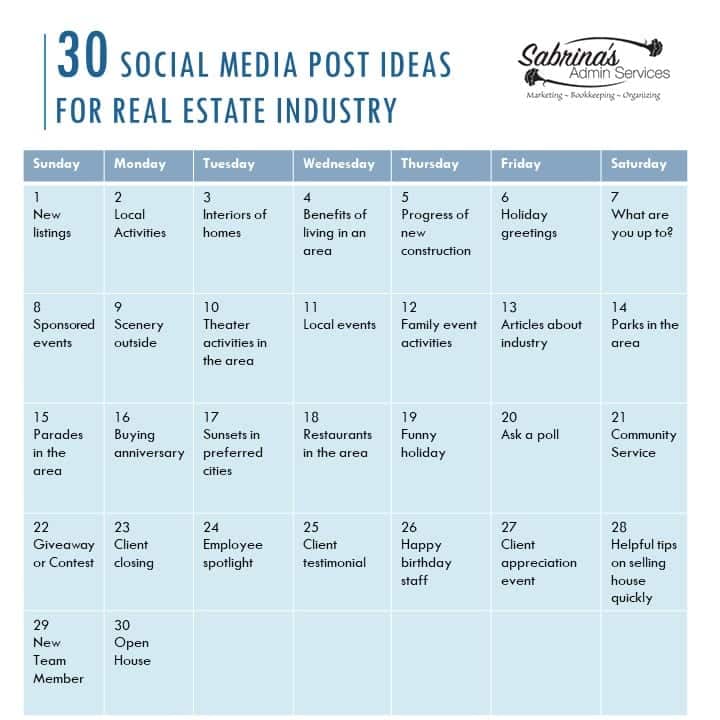 As you can see, they are not all about real estate. They show a personal side too. A business page doesn't always need to be so formal.
I hope this helps you get more engagement on your social media sites. If you need help with your real estate social media posts, don't hesitate, contact us today.
(Visited 5,366 times, 23 visits today)