Are you planning on doing spring cleaning soon? Spring cleaning digital files for your small business, that is. It's easy for us to neglect this area in our personal life, who cares if my password hasn't been changed in years and my contact list is so outdated it has my previous career's coworkers in it. But, in your business, it does matter. It helps with productivity, finding things easier, referencing things easier. The bottom line is that it saves you money and time.
Below are spring cleaning digital files tasks to help you and your business: I broke the tasks into 4 segments.
Four Sections to Review When Spring Cleaning Digital Files
Contact Management:
Clear Old Contacts. Go through your contacts digital book and add and remove contacts that are pertinent for right now. Remove people you haven't heard from in years or don't correspond with.
Clear Old Email Folders. If you save emails or files in folders, go through the folders and delete any folders you haven't used to streamline your folders. If there are like types, create a main folder and have the individual folders as subfolders under the main folders. For example, if you have individual social media folders because you receive emails from the social media site on your stats/insights, Create a main folder called, "Social Media Sites" and then move all the other folders under the "Social Media Sites" folder.
Create Rules to automatically sort your email. This will automatically
Unsubscribe to any newsletters you don't want. This one should be done more often but sometimes we forget.
Calendar Management:
Delete recurring appointments that do not apply anymore. As you may know but worth repeating, when deleting, you need to make sure you delete the series and not just the current appointment.
Create new recurring appointments that you haven't added yet. This could be tasks that are easy to remember but take some time to do, like check email, write a weekly newsletter, write a weekly blog post, etc…
Cloud-based Files:
Many small business companies store files in the cloud for convenience purposes. Google Drive, Dropbox, iCloud, and Microsoft OneDrive would love for you to store EVERYTHING in the cloud but is it really necessary? Keeping only the files that are needed on the go works great for most small business owners. With this in mind, go through the following tasks for cloud-based storage.
Change passwords on your hosted website.
Modify passwords on your most recent cloud-base storage files.
Change passwords on social media accounts.
Review your cloud-based files and delete unused files.
There are many more steps when it comes to Cloud-based spring cleaning which I plan on sharing more in depth in a future post. The list above will have you busy for a while. =)
Computer/Server Files:
And now the computer/server files. As small business owners, we have some files we reference all the time and other files we used once and never looked at again. Here are the task todos for your computer files.
Delete desktop icons you don't use. It can be distracting, like a desk filled with papers, clear the area on your desktop and keep only the files you often use on it.
Go through all folders and file structures on your computer and any files on your shared in-house servers. Check the system and see if where people (or you) are saving the files still are appropriate to help you retrieve the files.
Clear browser data: these spring cleaning tasks can be done more than once a year. Caution: this may delete your saved cookies from the bank and other places.
Review photos and delete duplicates: If you have lots of photos, deleting duplicate photo files is an easy way to make space fast.
Check to make sure you are getting all your antivirus and malware software. This tasks should be set up automatically when it is installed. But, just in case it is not, it is good to check.
After deleting the files, the files need to be deleted from the recycling bin. But if you are deleting files on a server, they may or may not be permanently deleted. It depends on the manufacturer. Check your manufacturer to see if you need to take an extra step.
I know this is a lot of tasks to do when cleaning digital files, but to keep your small business healthy, it needs to be done. Here are some times throughout the day to knock out this list. Remember: you don't have to do this list all in one sitting to be effective in your spring cleaning tasks. Break it down into smaller chunks – an hour max. Schedule one per day and work your way through the tasks.
Before you start your day in the morning
At the end of the day
While watching TV at night
Here are free printables you can save. Enjoy and please share this post to remind other small business owners that they too should be cleaning digital files.
I also created a digital files calendar to help track and manage all these tasks.
Sign up to get these pages, as well as our other FREE ebooks for your business.
Well, there you have it. Spring cleaning digital files made easy. I hope you enjoyed this quite lengthy post. Remember to pace yourself, and you will be able to get through all the tasks.
Now it's your turn; what do you do regularly to spring clean your digital files?  Please leave a comment below.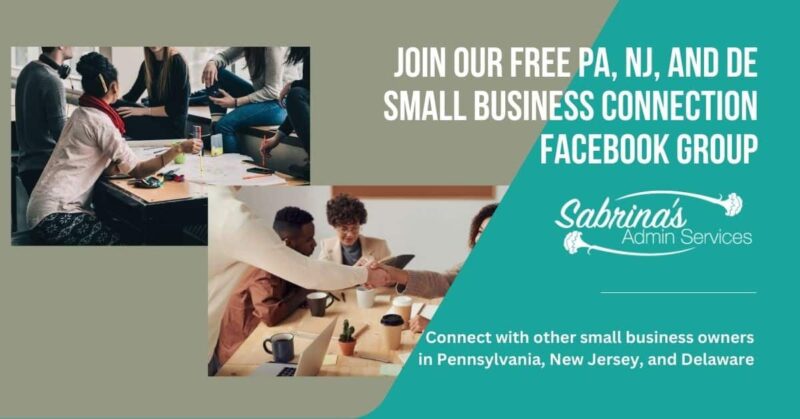 (Visited 554 times, 3 visits today)