Did you ever wonder why you are not getting to where you want to be in your career or business? Taking risks and steps to be uncomfortable is important to get you to that point that will help you expand beyond and move forward.
What can stop me from succeeding?
Many things can stop you from getting to where you want to be.
You could be scared. Scared of failure. Scared of succeeding and not being able to handle it. You may not want to take action because of a combination of fear of failure and fear of succeeding.
***Ad***
You could feel you are not worthy. Not worthy to succeed. You feel you are not worthy of making a difference. Not worthy of making an income.
You could be lazy. Lazy to do the work that needs to be done. Lazy to get the help that you need.
You could be busy. Busy not focusing on what you want. Busy not prioritizing.
Remember, self-sabotage is normal.
Self-Sabotage Signs
Self-sabotage can come about in a variety of ways. This video shows just some of the signs of self-sabotage:
Why am I self-sabotaging myself?
Did you wonder why you may be self-sabotaging yourself? This video explains it incredibly. She shows you the connection between procrastination, self-sabotage, and fleeing from heath.
Self Sabotage Solutions videos to Help
I hunted through YouTube to see if I could find some solutions to help you and me not self-sabotage. Below are the ones that I felt were helpful and forgiving. Some videos are very negative and not supportive at all.
This video discusses limited limiting beliefs and fear (How I Overcame Self-Sabotage in My Business by Sabrina Weibel). Duration: 16.07 minutes
I found this Ted Talk video (How to stop screwing yourself over by Mel Robbins) that talks about this habit we get into and need to change to move beyond where we are to where we want to be. See if it applies to you. Duration: 21.39 minutes
The below video is great for many entrepreneurs. How to Avoid Self-Sabotage Inside Your Business by Greg Hickman says we need to stop jumping in and making changes that are not coming forward, resulting in chaos. He has some great suggestions here to help you. Duration: 7.20 minutes
Here's another video from Stephanie Wrona called How to Stop Self-Sabotage in Your Business. She talks about staying in your purpose. We have to change our habits and routine to get out of this pattern. Duration: 8.30 minutes
Did the video speak to you? What will you do right now to get out of the funk you are in? Share your comments below.
What can I do to help stop me from succeeding?
There are many things you can do to stop this pattern. Below I found posts that talk about self-sabotage that may help.
***Ad***
Self-Sabotage Keeping You From Success? 8 Ways to Stop Today from Entrepreneur Magazine
3 Ways You're Blocking Your Success—And What To Do About It from Forbes Magazine
10 ways to stop sabotaging your own success from Business Insider
7 Things That Will Keep You From Being Successful from Inc.
18 Destructive Habits Holding You Back From Success from Entrepreneur Magazine
I hope these articles and videos help you stop self-sabotaging yourself and move you toward success in your business and life.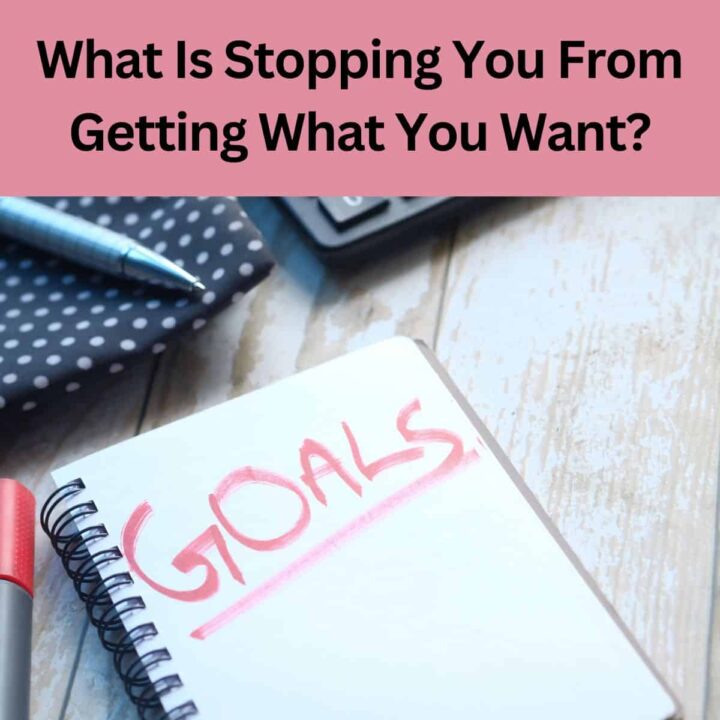 (Visited 491 times, 1 visits today)