We write every day, not just for websites.  As small business owners, we don't necessarily have a lot of time to do the writing we need. It can be challenging to find time in the day to create a useful document. Doing the writing task may be the first thing we procrastinate on each day. Today, we will be talking about what stops us from writing and some quick tips to help you save time while business writing.
What stops us from writing a well-thought-out piece?  
When generating letters, website pages, or emails, there are many reasons we don't do our best. Here are a few:
Not having the time or scheduling the right amount of time to write everything we want to say.
The writing has to be perfect, so if I can't do it, it doesn't get done.
You are questioning yourself because you don't know how to go about writing the piece.
To help you save time while business writing, these are some of the methods I use to help me with my small business.  I hope they help you also.
***Ad***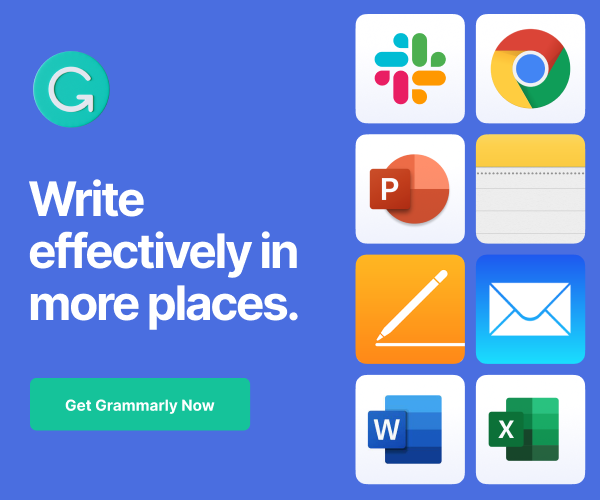 4 Tips while doing business writing
Before writing, determine who your target audience will be. Will it be written for colleagues?  Will it be customers inquiring about services or products? Is it a broad audience or an individual? Pick a person in that particular company and write only to that person. This tip will help you zone in on the topic at hand.
Never create anything from scratch. Unless, of course, you are a startup or creating a new offering. Then after you made it, always pull from something you have already written. This tip helps you stay consistent with your business focus and terminology.
Create an outline of your piece and have others review it to see if you missed anything. What do you want to say in the article? This tip will help you get your thoughts together.
After you created your document, determine if you can use it again. Print out the text and write at the top the times you can use this document.  Ask yourself, who is the audience for this document? How will I use this document? You can also have two papers, one with the text you will share and modify and another for your notes to discuss.
Here are some specific task tricks to help you save time:
Template letters can be used over and over: create a great template letter that includes everything needed as well as links to help you to save time. Save it in a document or OneNote or Evernote and copy and paste it into your new email when needed.
Sharing writing pieces with others using online services like Office 365, Google Docs, OneNote, or Evernote invite others to see and edit the document. They can adjust the content easily.
Social media create posts ahead of time and save on social media management tools. There are several out there now, Hootsuite, SocialPilot, Buffer, eClincher, Coschedule are just some of them. It has an easy interface so you can schedule posts for almost every social media site.
Common questions: create an excellent answers/comebacks page to pull from. Your questions can be ones that people have asked you about specific services. Then, you write the best, most straightforward answer to the inquiry and keep it in a word document to refer to when people ask you that question.
Visit our Blogging Tips Archives here for more tips and tricks!
I hope this inspires you to create business writing pieces that are amazing and reusable for your small business.
Let's continue the conversation. What stops you from writing a robust thought-out piece?  Are there any tips you do that help you save time when writing? Please leave a comment below.
Visit these posts below I found online for more information.
How To Save Time Writing Blog Posts
10 Time-Saving Blogging Tools You Need To Use
(Visited 278 times, 1 visits today)