This month's fabulous small business owner interview series features Leslie Josel from Order Out of Chaos where she and her team help parents and students. I heard of Leslie and her fabulous student planners when my kids started using them around 2014.  Her unique experience has helped other parents guide their children to a thriving middle school/high school career. Come along and read how this fantastic company that gives back to others made her business a huge success. Take it away, Leslie!
Tell us about your business and when you started.
Our business (Order Out of Chaos) does many things! We are organizing consultants, ADHD specialists, and parenting and student coaches. We offer organizing, time management, and coaching services for both students and their families. We teach online classes to both students and parents on a wide range of subjects including study skills, procrastination, time management and everything in between. We coach parents with newly diagnosed students and help them create a roadmap for both home and school so they can provide the proper scaffolding to make their student success. We have a HUGE product division called "Products Designed with Students in Mind" where we both create and curate products specifically targeted to students and their needs. Our flagship product is our award-winning Academic Planner that teaches students how to "see" their time so they can learn to manage it. I also write books, speak internationally, write a weekly organizing column for ADDitude Magazine and am a contributing writer for Family Circle Magazine.
Why did you start your business?
I started my business in 2002. My husband had lost his job as an attorney, my father had just died of heart disease, I underwent a double mastectomy, and my 4-year-old son was diagnosed with ADHD. But it got worse. Six months after my treatment finished, the not-for-profit agency I led as Executive Director for seven years folded. My husband was struggling to make it as a lawyer on his own. I was desperate to figure out a new job that would afford me the flexibility to take of me and my son's health issues while supporting our family as my husband built his practice. The thought of becoming an entrepreneur had never crossed my mind.
***Ad***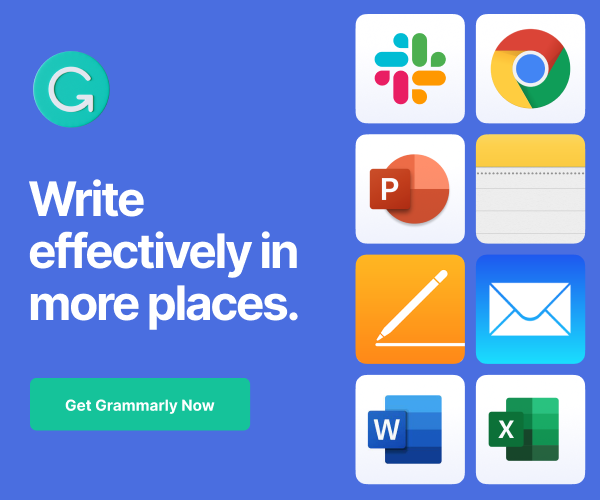 When my son was diagnosed, I immersed myself in research on ADHD, specifically trying to to find ways to untangle his world both at home and at school. In the early 2000s, there wasn't as much ADHD information readily available. I searched everywhere for tools and strategies and real concrete tips. Not coming up with much, I used my intuition and a ton of trial and error to create an environment in our home to accommodate his needs. I created personalized organizing and time management systems to bring him peace and to make him successful and independent. Long story short: friends and friends of friends saw and heard what I had done and started calling to ask me to do the same for them. I turned to my husband and said, "I don't do this for a living!" and he said, "Well, you do now!"
***Ad***
What do you feel is an area you struggle within your business?
Delegation. That is an easy one. It's been 14 years, I have employees and other team members, and I have a really hard time walking away. I'm working on it. And feel that putting very specific systems in place, detailing how things need to get done and who is responsible for what has helped considerably.
What did you do to combat or overcome this struggle?
I actually spent a lot of time on this. Figuring out what I do best and what I could really let go of that wasn't working for me. Then getting the right people on board and letting them play to their strengths. I'm trying to tighten the ship with more systems in place, deadlines, accountability, bottom line goals, and asking why are we doing this. It is really a work in progress. But I can't have my hands in everything. Not anymore.
Please share some tips on how you made your business a success.
Getting educated Education is power. I took classes received certifications, apprenticed with others, read a lot. I simply got smart. And if you believe your the smartest person in the room, then others will too.
Figured out WHO I was marketing my business to. If you are talking to everyone, you are talking to no one. I got super clear who my audience was and directed all my efforts to them. I keep it tight. We are asked all the time to coach adults with ADHD or make planners and products for adults. Nope. not happening.
I networked with other female entrepreneurs. I built relationships. I connected. And I pay it forward.
I learned to believe in my worth, asks for it and then stop talking. I don't over explain.
I embraced the freedom to say I don't know. Used to think I had to have all the answers and over prepared may too much. It's very liberating to speak or to coach and say I don't know. But let me see if I can find a solution and get back to you.
Thank you, Leslie, for sharing your small business experience and lessons. Leslie makes several great points. One common issue I find with small business owners is that they have a hard time letting go.  It's one of the main characteristics of entrepreneurs. It helps us push past the struggles, and move forward with the learned lesson. However, we also have issues letting others help us, especially if we didn't have help when we started the business. And, as the business grows so do we. We need to learn how to refine systems so we can incorporate others to help us keep growing.  Spending time to do this is crucial. We have to stop doing the daily tasks, walk away and be at peace so we can see the bigger picture and review the specific areas that need adjusting. I hope this interview gave you some great tips.
Are your kids heading back to school soon? Do you need a great planner to help them manage their time? Check out Leslie's Time Management planners for Students. Click here (affiliate) and use the Special discount code: Planner20  It will give you 20% off planners. It is a one-time code, and it expires on September 30, 2018. 
(Visited 100 times, 1 visits today)