***Full Disclosure: Visit our "Disclosure Policy and Cookies" for details. Affiliate links appear on this page from Google Adsense, Amazon, Impact affiliate members, and Shareasale affiliate members.****
While I sit here, looking out my window, contemplating what I want to write, I realized how in a small business nothing stays the same. It is continuously changing and evolving. And, we, as small business owners, are always having to modify to meet the demands of our clients (Affiliate Link) and industry so we can succeed. I find that stepping back and asking questions helps me get closer to my evolvement of the business. If you too, want to inspire your business to change, answer these questions, and transform your business sooner than later.
Three Questions to Ask About Your Business future.
What will help me inspire our clients (Affiliate Link) to improve their business or lives and make them more likely to take action?
Does my focus on the every day have more importance than planning for the future of my business? What will make me be inspired to move and change a process or procedure?
What will help me be excited to move and help motivate others?
All these questions are great but, was there a resolution?  Not really. Just by writing these questions down, it helped me gather my thoughts and ideas together to start getting a resolution.  But, there are other ways to do this that will also help.  Here are five tips to inspire you and your business to change:
5 Ways to Motivate Yourself to Improve your Business
Get Enthusiastic: 
Read topics that interest you and can help your business be more successful. Audible books and podcasts help me stay on top of my industry topics.  Pull ideas from these areas and write them down on index cards.  This action will give you a way to focus and help you look outside the structure of a list of topics. Writing down different ideas on a large markerboard will also help.  The more you write down, the more it will become clear for you what you should do next. Don't rush through this process; enthusiasm only happens when you take the time to dabble in the idea process. Remember, the easier the business model, the easier it will be to implement it.
***Ad***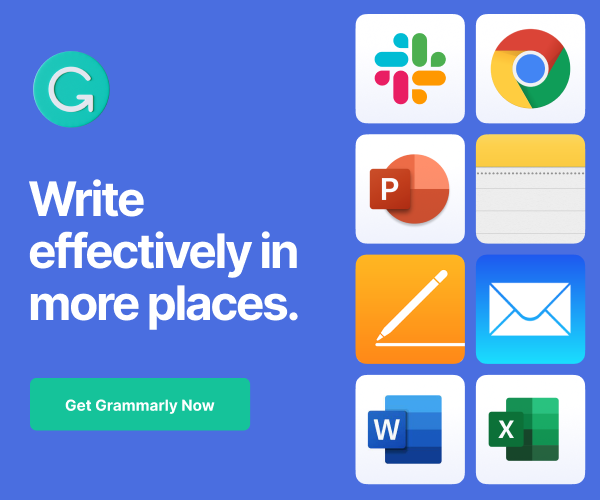 ***Ad***
Get Inspired:
Get a mentor, read biographies about people in your industry, and talk to people face to face about what you want for your business.  Doing a meetup with peers in your industry will help you be open to suggestions and be motivated to make changes.
***Ad***
Think of Your Business As A Child:
If you have children, consider all the time you put in nurturing, keeping your children healthy, and motivated to become independent individuals. Your business is the same as your child.  I bet you spend many hours determining what will work, developing your professionalism in your industry. Help get a clearer picture of what drives you to help others.  It's not always about the money.  There is always something else that inspires you to succeed – find it.
You Have Control over where your business goes:
As a small business owner, you have control over what you do and when you do it.  That's the best part of being a business owner. But, you have to take the time and then take the time to finish your business plans. Stay positive and know you can make a change because you are strong.
You Are Responsible:
Taking responsibility for what you do and when you do it helps give you strength. When I was working with an individual in their home, I often told them that saying, "I'll place this here for now." didn't provide them with strength. It made them postpone their responsibility for making a decision. Saying "blah, blah, for now" as a business owner is an issue because you are not taking ownership of your responsibility. Taking responsibility for what priorities need to be completed will make your business succeed sooner than later.
Having the motivation to make a change in your business will help you and your business succeed in any economy.  Allow flexibility in your process and reevaluate each year or so to make sure the direction you are going is where you want to be. You can do this!  You are a business owner, a person that can take over the world with one fail swoop!  Yes, you can!
Below are some additional posts on this topic.
Places To Go For Help When Growing Your Business
Questions to Make Your Office More Organized When Business Grows
10 Tips to Help Entrepreneurs Get Motivated
(Visited 202 times, 1 visits today)