Today, we are so happy to share with you an interview with Janet M Taylor from Totally Organized located in Philadelphia, PA. She has been in the organizing business for a while and has many awards and acknowledgments in the Professional Organizing field from her incredible work and volunteering.
I learned about Janet and her podcast through her popular Instagram account and was privileged to be on her podcast earlier this year. Come along and listen to what Janet has to say! Take it away, Janet!
Tell us about your business, what services and/or products you sell? How long have you been in business? 
I have been in business for over 25 years helping clients create space so they can attract more money, love, and happiness. The services I offer are home, office, business, and life organizing.
Why did you start your business? Did your business evolve over time?
I started the business as a result of a layoff back in 1993, and over the years, I went from part-time to full time adding services such as life/time management.
What do you feel is an area you struggle with your business? Please share a specific area.

 
I love writing and creating but hate the design aspect of creating an image, look, or brand that is appealing.
What did you do to overcome this struggle? Did you get help? 
I hired someone to manage that aspect of the business and it has been a stress reliever and allowed my creativity to flow.
Please share some tips for other new entrepreneurs on how they can make their business a success.
1. Get organized. So many small businesses lose access to funding due to disorganization. Not finding documents they need.
2. Get a mentor. Someone who can provide you with wisdom nuggets to success.
3. Surround yourself with like minds. I love scheduling regular meetings with like-minded individuals.
4. Learn to delegate. You can't do everything and delegating allows you to focus on the expertise people want from you.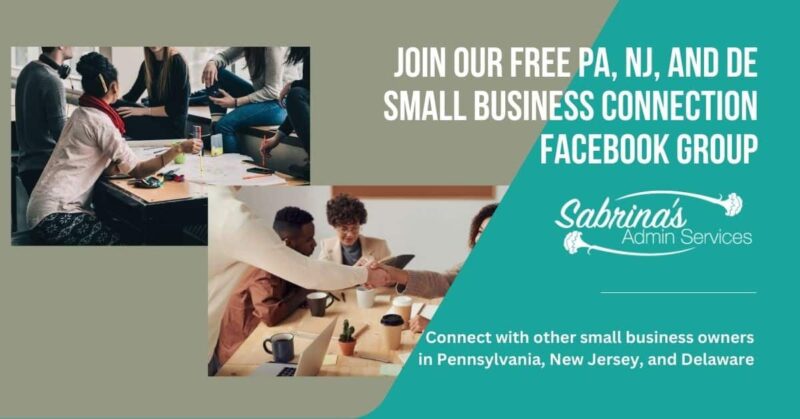 Thank you Janet for sharing your tips!
I agree with her, it is important to have support in all aspects of one's small business! As small business owners, we want to do it all ourselves because we are self-starters, but we really do not have to do this. It is one of the reasons why I created Sabrina's Admin Services. I am here to help small businesses stay clear to their calling without having to figure out the administrative or marketing details.
Feel free to check out Janet's podcast where she shares home organizing tips. Visit her website here to learn more things about her and her business.
(Visited 40 times, 1 visits today)